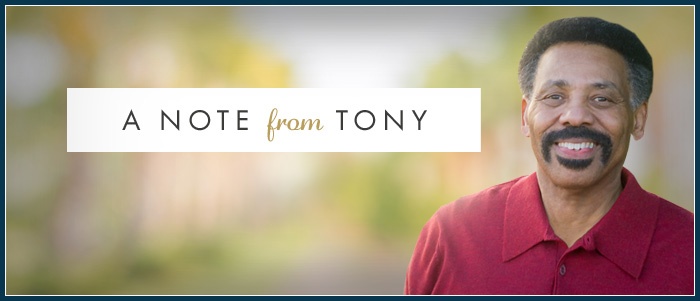 - THERE ALL ALONG -
Dear Friend,
I love the heat. I was born up north in Baltimore, but I got to Dallas as quickly as I could. My wife Lois and I moved to Dallas so that I could attend seminary in the 1970s, and when we did, I discovered a benefit about Dallas—the heat. Dallas is known for its heat.
Another great thing about Dallas is the immensity of the Texas sky. Sometimes it seems as if you can look straight into eternity when you look at the Texas sky.
An interesting thing happened the other night as I looked at the sky around dusk. I saw one lone star in the enormous expanse while the rest of the sky appeared empty. A few minutes later, I looked again. This time, the sky had gotten a little darker, and so I saw a couple of stars. A few minutes later, I looked again. More stars.
The stars reminded me of a spiritual truth that I want to share with you as we look at the subject of spiritual warfare this month:
All of the stars were already in place when I looked up that very first time. I just couldn't see them.
But they had been there all along.
What I want you to remember is this:
God has already given you everything that you need to fight and win the spiritual battle you are facing.
It is already inside of you. When you placed your faith in Christ for the forgiveness of your sins, you received

the full impartation

of the Holy Spirit within you. You received access to the authority you need to defeat the enemy.

But seeing, or realizing, that you have that access might be another story. Sometimes we need help to see clearly. That's what I would like to do for you this month by sending you a copy of my book Prayers for Victory in Spiritual Warfare. Take the time to contact us, and request this because I lay out the truths you need in order to access the authority you have been given to overcome the spiritual battles in your life.

Take advantage of this eye-opening book on prayer today, and see all that God has waiting for you!