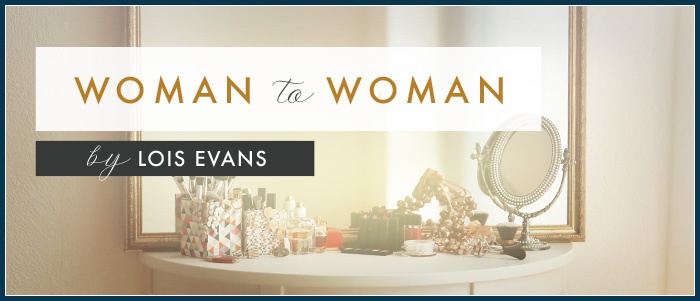 - AVOIDING THE SQUEEZE -
Our spiritual condition is changed in an instant when we receive Christ and become joint heirs with Him. At that point, we become entitled to everything He has. However, we are still capable of sin after conversion. So regardless of how long we have been Christians, we need to be constantly aware of what goes into the computer system called our minds.
No doubt you're familiar with the computer term gigo. It stands for "garbage in, garbage out." In other words, if you put bad information into your mind, you will get bad information out of it. Bad actions and reactions follow naturally.
If movies, television and magazines are programming your mind, that can be very dangerous. For us as kingdom women, if Vogue or Cosmo magazine are influencing the way we think, then our efforts will be concentrated on promoting our outer beauty rather than our inner beauty as well (see 1 Peter 3:3-4).
This is not to condemn a woman's attempts to look attractive, since we are a reflection of His glory. Balance is key. We have a great role model in the woman of Proverbs 31. But if we would immerse ourselves in the Word even half the time we spend decorating ourselves, we would definitely have God's attitude toward beauty as opposed to the world's attitude.
We need to keep in mind that the things of this world are temporary while the things of God are eternal. Let's make sure our minds are not being squeezed into the world's mode of thinking (Romans 12:1-2). Renewing the mind is a daily process of our journey.