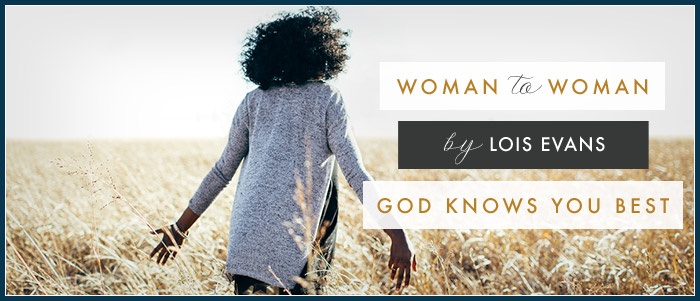 Each of us has a specific call from God. Jeremiah received that call when God spoke directly to him and said, "Before I formed you in the womb I knew you, and before you were born, I consecrated you," (Jeremiah 1:5).
God knows each of us too.
He knows us much better than we could ever know ourselves. He has called us to Himself and to His service. He has made us in a specific way to carry out that call. He has chosen our personality. He has chosen our background and life experiences. He has chosen the intricacies that make us unique in order to glorify Himself.
David speaks of this special intimacy in our creation. He writes in Psalm 139:13-14, "For You formed my inward parts; You wove me in my mother's womb. I will give thanks to You, for I am fearfully and wonderfully made; Wonderful are Your works, and my soul knows it very well."
There are no events over which He does not rule. There are no situations that happen which He does not either create or allow.
God knows us. He made us. But sometimes it is helpful if we take off on a journey to discover just who He has made. Staying in His Word, according to Psalm 91, will keep you building a relationship with the creator of your plan. We may be living our lives or fulfilling our roles in a way that is contrary to the specific manner that God intended. This can cause friction and frustration and problems in interpersonal relationships. It is a very freeing thing to learn about the unique way God designed you. Understanding yourself better should lead to a more productive environment around you as you strive to reach your destiny.