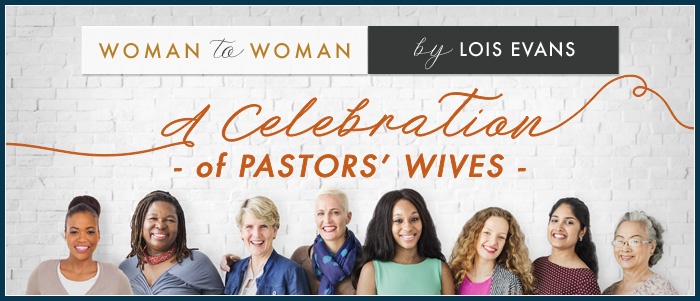 - CELEBRATING PASTORS' WIVES! -
The month of October is set aside each year as the designated Pastors and Pastors' Wives Appreciation Month. To all the pastors' wives, I want to come alongside you to celebrate and congratulate you on the work that God is doing in your life and in your ministry.
I also want to encourage you to try and take some time away from all the busyness of ministry this month to really appreciate the comments, cards, thank-you's and gifts that those you shepherd are giving to you. Be a little vulnerable to their cherishing of you. I know you're used to giving, but now it's time for you to receive.
So accept the blessings that are coming your way, and really soak in it.
I thank the Lord for this opportunity that He's given us as clergy and clergy families to be appreciated by those that we serve. I am always so encouraged and built up during this season. And I want to make sure to celebrate you as well and all that God has done in your life and ministry. This month, we have some special things lined up for pastors' wives, so make sure you visit Loisevans.org and join the Pastors' Wives Network Facebook Group. And if you are not a part of the clergy, I encourage you to celebrate your pastor's wife during this month. God bless you!